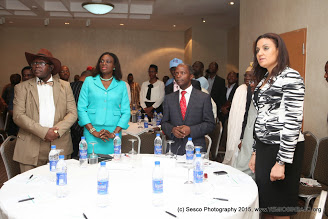 The Healthcare Federation of Nigeria in conjunction with Medical Entrepreneurs organized a Healthcare Parley with the Prof Osinbajo, the recently elected Vice President of the Federal Republic of Nigeria.
This meeting was held on the 1st of February before the General elections. The forum had in attendance various captains of industry and healthcare leaders within the Healthcare industry. The event drew participants from all walks of the private health care industry such as hospital owners, diagnostic centres, pharmaceutical manufacturers, medical laboratory scientists and many others. The Chief Executive of Medical Entrepreneurs, Dr Kunle Adeyemi-Doro gave the opening remarks where he maintained that the event was a non-partisan, non-political platform for health care leaders to rub minds with the VP-hopeful on his party's plans for the health sector in Nigeria.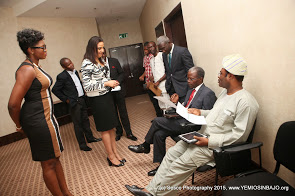 Following this, the HFN gave a three-part presentation on the challenges within the health sector and presented a "Roadmap to an improved Health Care Sector". This was succeeded by a brief address by the VP-aspirant. In the address, he outlined his party's intentions for the sector stating the need to focus on primary healthcare, health insurance as well as the need to stem healthcare tourism amongst other areas of concern
Afterwards, a Q-and-A session followed with participants' questions touching on fundamental issues such as health technology, training for health professionals, and public officers' constant travels for medical purposes.