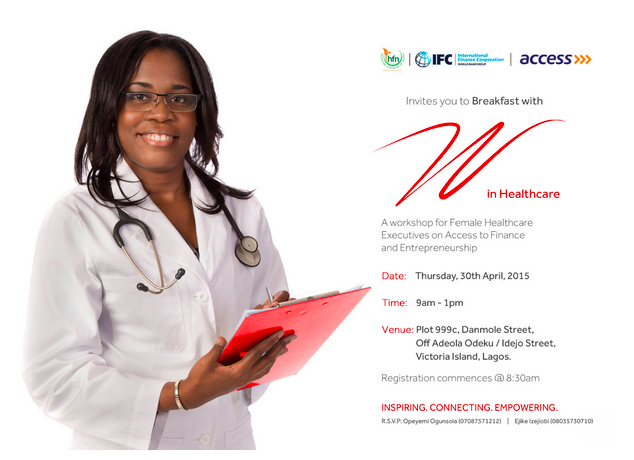 A workshop covering various aspects of Female Enterpreneurship and Access to Finance was organized in April 30th 2015 in collaboration with Access Bank. This workshop covers:
Networking amongst female

healthcare

leaders and practitioners these goals.

Focus on accessing finance for business growth.
To be graced by high-level female healthcare entrepreneurs and business experts.
To strengthen the female participation in health care business.
Discussing the extant challenges in healthcare financing for female entrepreneurs and proffering viable solutions
Provide information on available financial incentives in the industry.
Get in touch with us at This email address is being protected from spambots. You need JavaScript enabled to view it. for you to key in to this Financing Option!