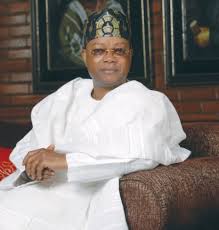 Fondly called Juli, he is the first and only pharmacist in Nigeria to become the Nigerian Minister of Health. Born into the royal family of Ado Ekiti on the 2nd of August, 1942, he had his high school education at the Aquinas College, Akure, Ondo State. One of the pioneer set of pharmacy students at the University of Ife (now Obafemi Awolowo University, OAU), he bagged a number of scholarships.
When he floated the first indigenous company on the Nigerian Stock Exchange (his Juli PLC), military president Ibrahim Babangida sent him a letter of commendation. A man of vast travels, he has been to over 142 nations and speaks the following languages fluently: Yoruba (his Ekiti dialect), Igbo, English, Portuguese, French, Dutch and Spanish.
But that is not all to this amazing man. After all his spectacular success, he went back to school to study law and later emerged the overall best student at the law school. After that, he became one of the Senior Partners at Adelusi-Adeluyi & Co. where he offers free legal services to the underpriviledged and prisoners. Honoured with the national honour of the Officer of the Federal Republic (OFR), many know him as the owner of Juli Pharmacy. He is also an alumnus (mni) of the NIPSS and was a former president of the Pharmaceutical Society of Nigeria (PSN). In 1993, he was appointed the Nigerian Minister of Health and Human Resources under the Ernest Shonekan government, becoming the first pharmacist to achieve such feat. Now, that's a legend.