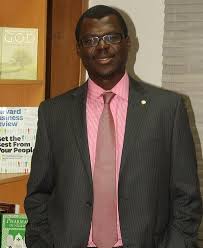 Remi Adeseun is a regular high achiever with a dogged tradition of ethical professionalism. He brings to every endeavor relentless drive and passion, with the ability to inspire others to seek and achieve the extraordinary. Remi is an inspirational and engaging public speaker. A much sought after opinion leader in the Nigerian healthcare arena, he lives a life of active engagement with all facets of society he interfaces with as a public-spirited, entrepreneurial leader.
His specialties are in the areas of General Management, Non-Profit Management, Sales & Marketing, Policy & Strategy Formulation, and Research & Training. Remi is a Pharmacist and Lagos Business School Alumnus with over 20 years healthcare industry experience, 16 of which (1989-2005) were with leading multinational pharmaceutical companies: Sandoz, Novartis and Janssen-Cilag where he retired as Country Manager for Nigeria in 2005. Remi has also been an entrepreneur with a successful medical technology company-Rodot-specialising in Renal Dialysis & Water Treatment Equipment.
He holds the Merit Award medal of the Pharmaceutical Society of Nigeria (Lagos State)-2002 as well as the Eminent Persons Award of the Nigerian Association of Industrial Pharmacists-2006. In his early forties, Remi is currently in his third successful career as Regional Director West Africa for The Smile Train, the world's largest cleft charity reputed by the New York Times to be "one of the most productive charities, dollar-for-deed, in the world". He is happily married with 3 children.
Remi serves the Healthcare Federation of Nigeria as the Assistant Publicity Secretary.