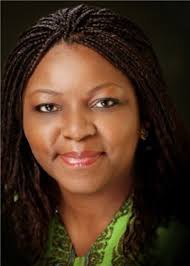 Bola Adesola was appointed Managing Director and Chief Executive Officer of Standard Chartered Bank Nigeria Ltd in March 2011.Prior to joining the bank, she was an Executive Director in First Bank of Nigeria Plc where she was responsible for the Corporate Banking business, and later managing the entire business in the Lagos Directorate including retail, corporate and commercial banking. Previously, she was Managing Director of Kakawa Discount House, Nigeria, where she drove record business performance. She also worked in Citibank for 9 years in senior leadership roles in Nigeria and Tanzania.

As MD/CEO of one of Standard Chartered's most promising markets, Bola provides leadership for the Group in Nigeria through developing overall country strategy and direction. Her deep knowledge of the Nigerian market, strong client and regulatory relationships, and broad banking experience drive the continued strengthening of Standard Chartered Bank's franchise in Nigeria.
Called to the Nigerian Bar in 1985, Bola Adesola has over 25 years banking experience. An alumnus of Harvard Business School and Lagos Business School, she also holds a Law degree from the University of Buckingham, UK.Bola is an Honorary Fellow of the Chartered Institute of Bankers Nigeria and sits on the Board of the Financial Markets Dealers Association having served in various capacities in developing the Nigerian Money Market, the Interbank Settlement Systems and the Discount House subsector. Bola also chairs the Central Bank of Nigeria Bankers' Sub-Committee on Women's Economic Empowerment. She is a member of the Nigeria National Competitiveness Council, inaugurated by President Goodluck Jonathan in 2013 and was recently appointed the first female Vice President of Lagos Business School Alumni Association (LBSAA).