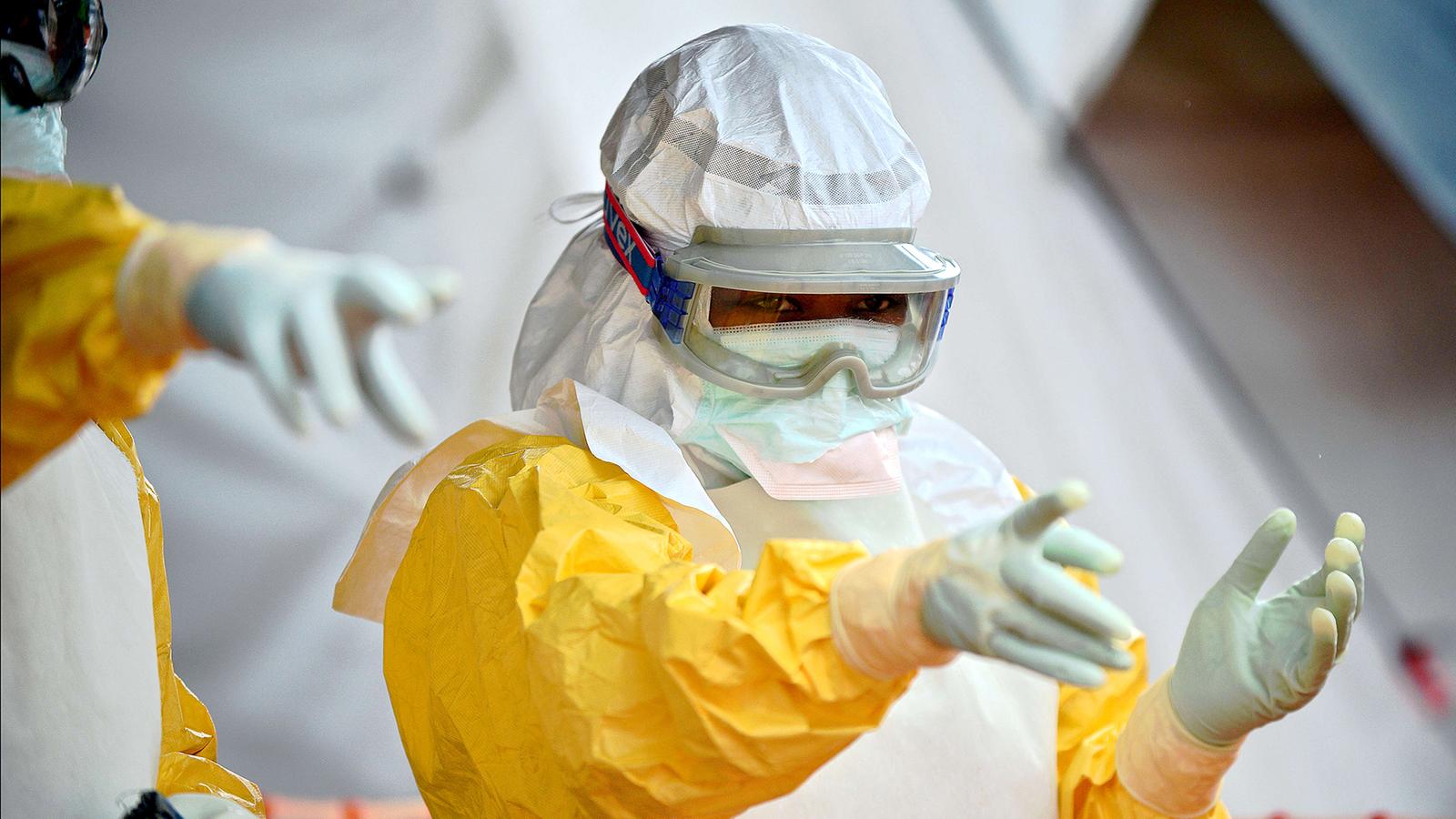 One month and twenty days after it was declared Ebola free by the World Health Organization (WHO), Liberia reported another case of Ebola virus disease…
Mr. Tolbert Nyenswah, Deputy Minister – designate for Disease, Surveillance and Epidemic Control confirmed to FrontPageAfrica Monday evening that the case was discovered after the death of the victim. Nyenswah who heads Liberia Incidence Management Team during the Ebola outbreak confirmed that the reported case of the deadly Ebola virus was only detected from specimen taken from the corpse of a dead body. Nyenswah confirmed that specimen from a 17-year old corpse from the village of Nedowian in Margibi County taken before burial tested positive twice and the county surveillance team has increased work in the affected area.
"Specimen from the remains of a 17 year old corpse tested positive on two occasions after our burial team moved into the village and safely took the specimen before safe burial of the corpse", said Nyenswah.
Mr. Nyenswah was optimistic that the case may be isolated. "We did the test twice and it all came positive but there is no need to panic quickly detecting means our system is working". Critics have been piling pressure on the government lately over the reopening of the border between Liberia's next door neighbors Sierra Leone and Guinea, still recording deaths from the deadly virus. But Mr. Nyenswah ruled out any possibility of transfer of the virus from those two countries.
How the latest case surfaced remains a mystery as Liberia has not reported any new case of the virus for nearly two months while the two countries are still reporting increase in cases.Nyenswah disclosed that from preliminary investigation the deceased felt ill on June 21 and died on the 24 at home in the remote village. "We have listed 27 contacts and more to come. It is under control, we buried the corpse safely and our team will beef up work in the surrounding areas", Nyenswah said. According to him, food, medicines and other items will be airlifted to the affected village to keep the residents under quarantine. Meanwhile, FPA has also gathered that a suspected case from C.H. Rennie in Kakata, Margibi County has been transferred to Gbarnga, Bong County. A test is expected to be performed on that case and the result will likely be known on Tuesday.
Liberia was enjoying interruption of transmission, described by medical experts as a monumental achievement for a country that reported the highest number of deaths in the largest, longest, and most complex outbreak since Ebola first emerged in 1976. At the peak of transmission, which occurred during August and September 2014, the country was reporting from 300 to 400 new cases every week. During those two months, the capital city Monrovia was the setting for some of the most tragic scenes from West Africa's outbreak: gates locked at overflowing treatment centres, patients dying on the hospital grounds, and bodies that were sometimes not collected for days. Flights were cancelled. Fuel and food ran low. Schools, businesses, borders, markets, and most health facilities were closed. Fear and uncertainty about the future, for families, communities, and the country and its economy, dominated the national mood.
Though the capital city was hardest hit, every one of Liberia's 15 counties eventually reported cases. At one point, virtually no treatment beds for Ebola patients were available anywhere in the country. With infectious cases and corpses remaining in homes and communities, almost guaranteeing further infections, some expressed concern that the virus might become endemic in Liberia, adding another – and especially severe – permanent threat to health. The decline in the number of cases and eventual declaration of an ebola-free country drew praise for Liberia from the international community.
Liberia's last case was a woman in the greater Monrovia area who developed symptoms on 20 March and died on 27 March. The source of her infection was confirmed to be intercourse with an Ebola survivor. Contact tracing found more than 1,500 people who may have been exposed to the patient. More than 100 close contacts were identified and closely monitored. Despite the ebola-free declaration, health officials and the WHO have been urging Liberians to exercise a high level of vigilance for new cases.
Ebola crept on Liberia when many least expected. On March 23 2014, the first case out of Guinea into Liberia was reported and the first 2 cases, in the northern county of Lofa near the border with Guinea, were confirmed on 30 March 2014. On 7 April, 5 more cases were confirmed, 4 in Lofa and 1 in Monrovia. All 5 died. The situation then stabilized, with no new cases reported during April and most of May. Further cases were detected in early June, mainly in Lofa county, but the trend did not look alarming, especially when compared with the situation elsewhere. At the end of June, Liberia reported 41 cases, compared with 390 in Guinea and 158 in Sierra Leone. Altogether, 375 health workers were infected and 189 lost their lives.
Source: HealthNews Nigeria