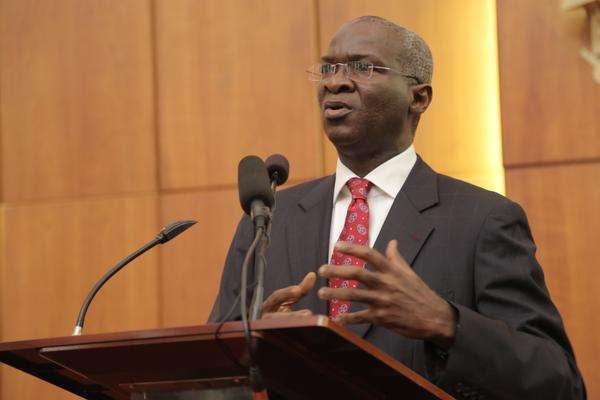 A medical doctor and field Epidemiologist with the African Field Epidemiology Network, Dr. Adebayo Fashola, on Monday revealed that research had confirmed that no fewer than 9.7m children annually die of measles across the globe.
Fashola said this was why the governments in Nigeria were stepping up efforts to maintain the 95 per cent benchmark set for immunization spread among children between the ages of nine months and five years across the 36 states of the federation.
The field epidemiologist spoke in Ado Ekiti during a Measles Vaccine Campaign workshop organized for media executives to herald the 2018 immunisation programme in Ekiti slated for March 1 and 13.
Fashola said the 312 teams of experts have been assembled to carry out the task across the 16 local government areas of the state .
He said the programme was bankrolled through the partnership among the National Primary Healthcare Development Agency , United Nations Children Endowment Fund(UNICEF), World Health Organisation(WHO) and African Field Epidemiology Network.
He said the first phase of the immunization will be conducted in Ado Ekiti, Ekiti West, Efon, Ijero , Ikere Ikole , Ido/Osi and irepodun/Ifelodun local governments .
While the second phase will be undertaken in Ekiti East, Emure, Ekiti South West, Ise/Orun, Ilejemeje, Gbonyin and Mobal local government
areas.
"For the programme to be a success, we are using all the primary healthcare facilities across the 177 wards in Ekiti and our experts will visit churches, mosques, schools, settlements and other centres to source for children to immunize.
"We are carrying out these routine vaccination exercises because we bewant to ensure that we grow the children population up to herd immunity level, where the number of children that were immunized will be enough to form a wall of defence for those that were not immunized.
"Let us advise our mothers and care givers that the effects of not being immunized could be dire for any child. A lot of them have been killed in the process.
"The mandate given to us by the FG was that, we must reach 100 percent at the grassroots , 98 per cent at the state and 95 per cent at the federal levels .
"This is a life virus vaccine that has lifetime effect on children We are quite aware that there is no measles breakout in Ekiti but we must strive hard to protect such occurrence," he said.
Fashola urged parents not to entertain fear about the adverse effect of the injectable vaccine, saying three referral centres have been designated to treat adverse situations.
Source: Dailypost