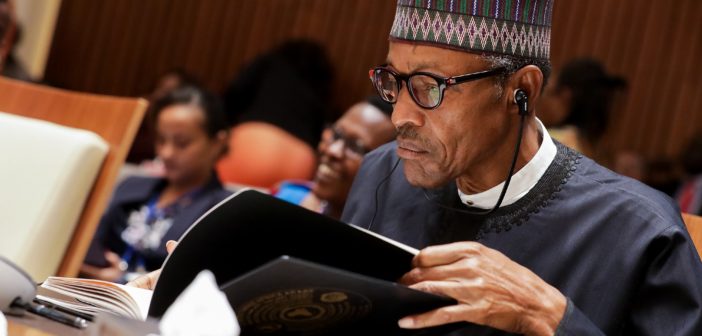 In the last week of 2017, Nigeria's president, Muhammadu Buhari signed into law the country's Compulsory Treatment and Care for Victims of Gunshot Act, 2017. The action followed the passage of the Compulsory Treatment and Care of Victims of Gunshots Bill by the Senate, and the House of Representatives.
The bill was not widely noticed probably because many Nigerians were already on break and it was signed along with five other Acts.
According to the Gunshot Victims Act 2017, a person with a gunshot wound shall be received for immediate and adequate treatment by any hospital in Nigeria with or without initial monetary deposit and shall not be subjected to inhuman and degrading treatment or torture by any person or authority, including the Police and other security agencies.
Mr. Ita Enang, the Senior Special Assistant to the President on National Assembly Matters (Senate), on Friday told newsmen in Abuja that the Gunshot Act specifically stipulates that a person with gunshot wounds shall be received for immediate and adequate treatment by any hospital in Nigeria with or without initial monetary deposit.
In addition to creating an obligation for medical personnel to treat citizens with gunshot wounds, the Act also forbids security agencies and every other authority from subjecting persons with gunshot wounds to inhuman and degrading treatment or torture.
Why is this important?
Nigeria's healthcare space is largely based on payment from pockets and irrespective of the nature of ailment, a patient's relatives are required to make initial deposits before treatment can begin. For gunshot victims, the situation is even worse as a police report is additionally required before such a patient can be treated. This had resulted in several preventable deaths since securing police reports is another labyrinthine process that maybe too long for a patient whose chance of surviving reduces as the clock ticks.
Stakeholders strongly believe that the new law will ensure every victim of gunshot wounds receives appropriate treatment from medical workers and essential assistance from security agencies.
"It is expected that the Act will also ensure that everyone has access to medical treatment irrespective of the cause of the shooting," Vanguard reported.
This new law is regarded as the most important development in the Nigeria's health sector because a lot had been said in the past about doing away with the rules that compelled hospitals to hold away treatment from gunshot victims until the police gives clearance. This was one of the most worrisome public health issues in the country.
Medical doctors and personnel were urged to treat such victims and report such incidents to the Police, gunshot victims without Police clearance were still being rejected by hospitals. Many lives have been lost either as a result of denial for treatment or during the long process of waiting for Police clearance.
In addition to ensuring mandatory assistance for treatment, the fundamental rights of gunshot victims are protected.
Moving forward, similar laws are needed to compel hospitals to treat pregnant women and other emergencies first before asking for deposits. This could be the next sweeping health agenda of the government in the new year.
Source: