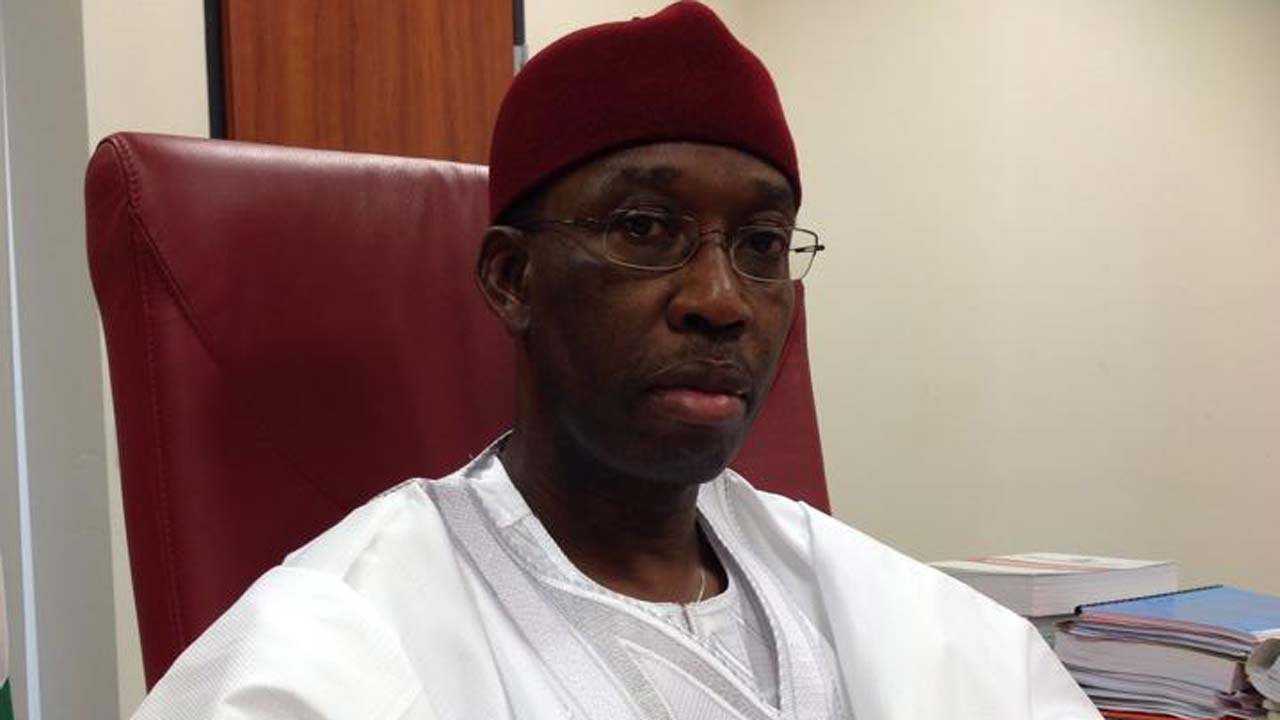 Determined to achieve Universal Health Coverage (UHC), the Delta State Contributory Health Commission (DSCHC) has adopted new model, "HeFAD" (Health for all Deltans). Director General and Chief Executive Officer (CEO) of DSHC, Dr. Ben Nkechika, in a chat with journalists said HeFAD is to drive efficiency, spur creative and disruptive innovations that will ensure visible health impact and outcomes in Delta State.
Nkechika said the Commission adopted HeFAD as a result based Policy/Programme statement to guide its policies and strategies for the implementation of its mandate of ensuring access to quality and affordable healthcare services for all resident of Delta State irrespective of their socioeconomic status in the society.
The medical practitioner said HeFAD will be the convergence of health policies in Delta State designed to deliver a cost effective and efficient healthcare service that will invariably promote the UHC in Delta State within the context of the National Health Insurance Scheme (NHIS) and National Health Act (NHA) 2014.
The Bill establishing the Delta State Contributory Health Commission (DSCHC) and a mandatory DSCHS, was passed into Law on the December 9, 2015 by the Delta State House of assembly after going through the appropriate parliamentary procedures and signed into law by the Governor of Delta State, Dr. Ifeanyi Okowa on the February 4, 2016.
Meanwhile, the just concluded UHC Forum 2017 in Tokyo, Japan, has adopted a set of targets tagged Tokyo Declaration on UHC.
The Forum, held December 12 to 15, 2017, reaffirmed commitment to accelerating progress towards UHC, and to achieving health for all people, whoever they are, wherever they live, by 2030. It recognised the integrated and indivisible nature of the Sustainable Development Goals (SDGs), which balance the economic, social and environmental dimensions of sustainable development.
Meanwhile, Nkechika said the DSCHS commenced operations on the January 1, 2017 with the transition of the free maternal and free under-five programme of the Delta State Ministry of Health to the DSCHS, representing part of the equity health plan of the health scheme.
He said from January 2017 to October 2017, 46,172 pregnant women and 77,442 children under-five years have been registered with the scheme, and are receiving care in accredited healthcare facilities across the State.
Nkechika said registration and validation of biometric data for the 47,321 civil and public servants in Delta State has also commenced along with their contribution and counterpart contribution on their behalf by the State government as well as provision of healthcare service at accredited healthcare facilities under the scheme.
He said registration and payment of premium by the informal sector groups commenced on the December 1, 2017 across the State along with an elaborate advocacy and sensitisation programme for stakeholder support and buy-in. "The Commission has conducted Town-hall meetings with the various trade unions, President Generals and Secretaries of all towns and villages in Delta State, media broadcast in both print and electronic media and other information dissemination programmes," Nkechika said.
The medical practitioner said the State through the DSCHC had earlier conducted a baseline assessment survey that determined key household demography and health seeking behavior of Deltans to guide planning for expanded health insurance coverage; determined the current household spending on health, health insurance coverage needs and willingness to pay for health insurance in Delta State; estimated the proportion of Delta State residents in the lowest socio-economic quintiles, to guide decisions on subsidy and or exemptions from payment; assessed the availability and capacity of health delivery facilities in Delta State to deliver proposed health insurance services and assessed the readiness of health facilities to deliver proposed services across all 25 Local Government Areas (LGAs). "The Baseline Assessment Survey report is available at the Commission website www.dschc.org.ng along with the Law establishing the Commission," he said.
To ensure a diversified registration and premium payment option, Nkechika said the Commission has deployed an Information Communication Technology (ICT) platform in partnership with Interswitch and eCLAT Health, utilizing customized solar powered desktop computers and Android devices with embedded Electronic Medical Record (EMR) and treatment protocol software that will assist healthcare personnel at the Primary Health Care centres (PHCs) in their service delivery capacity and provide several premium payment options that include Quickteller, POS, ATM, Cash at bank, and Webpay for an effective and efficient management of the Scheme processes.
According to the World Health Organisation (WHO), UHC is a healthcare system that provides healthcare and financial protection for all citizens enabling financial risk protection and improved access to quality health services when needed, leading to better health outcomes. It functions within the dynamics of who is covered, what services are covered and at what cost.
Also, there is growing evidence that the most equitable and sustainable way of achieving better health outcomes, is through the UHC. It progressively saves lives, increases economic growth and brings prosperity to all citizens.
Evidence has shown that out of pocket expenses at the time of seeking healthcare service, impoverishes families and put them in sustained debts.
Source: Vanguard