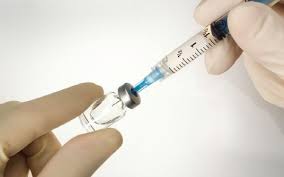 The Medical and Health Workers Union of Nigeria (MHWUN) has performed the foundation laying ceremony of its proposed 300 bed specialist hospital estimated to cost N1.2 billion in Abuja.
The NLC president, Ayuba Wabba, performed the foundation laying of the 150-bed space first phase of the hospital in Dakibiyu District Abuja. Wabba commended the health workers for the investment while urging other unions to emulate it in contributing to the development of its members and the nation in general.
He noted that the hospital would advance the issue of social justice as both the rich and poor would be able to access it facilities. He urged the various state chapters of MHWUN to support and replicate the projects in their various state councils.
"It would provide quality healthcare to Nigerians and would also bridge the gap of whatever that had been an impediment to having quality healthcare delivery in the country," he said.
The National President of MHWUN, Biobelemoye Josiah, said already, N300 million had been provided to ensure that the construction of the hospital takes off immediately.
The hospital will include staff quarters and other international standard facilities. The union also commissioned a half kilometre road leading to its headquarters in Durumi District of Garki Area 1, Abuja.
Josiah said the union has about 1.4 hectares of land adding that the edifice when completed will be well equipped for quick intervention, referrals, among others for quality health service delivery.
It would also help the union generate revenue through investments and help ease challenges members faced trying to access healthcare. "We are establishing the hospital so as to provide direct intervention against the high rate of medical tourism witnessed in the country," he added.
Source: Healthpilot