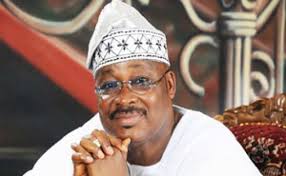 IT is widely acknowledged that a healthy mind is a productive mind. In this connection, the ongoing free medical check-up for civil and public servants in Oyo State is most commendable, especially considering the rampant cases of sudden deaths, most of which result from preventable and manageable ailments.
The exercise is, therefore, essential, as it will culminate in preventing sudden deaths and enhancing healthy living among the workforce in the state. This initiative by the present administration in Oyo State will ultimately help to check ailments such as hypertension, stroke and cardiac arrest among public and civil servants in the state.
The affected persons should, therefore, be encouraged to embrace the programme in their own interest. Workers in the state would do well to embark on routine medical checkups and not only when gravely ill.
To be sure, the benefits of regular medical check-ups outweigh the perceived inconveniences (particularly regarding schedules) complained of by most civil and public servants in the state.
Predominant among the advantages of regular medical check-ups is the early detection of potentially fatal medical conditions such as malignant cells, heart and diabetic conditions and so much more.
This will lead to prompt treatment or a change in lifestyle and habits to help manage conditions that are untreatable yet.
These practices would help in rapidly decreasing the mortality rate of these grave ailments and consequently enhancing the workforce and productivity of workers.
Medical check-ups also allow people to be informed of new medical innovations, technology, discovery of diseases, treatments, prevention, drugs and others.
All civil and public servants in Oyo State are, therefore, enjoined to utilise the opportunity provided by the exercise to know their health status, and subsequently strive to practise healthy lifestyles.
This will help to increase productivity and reduce fatalities.
This is another landmark achievement of the Governor Abiola Ajimobi-led administration to make all civil and public servants in the state healthy.
Source: Nigerian Tribune