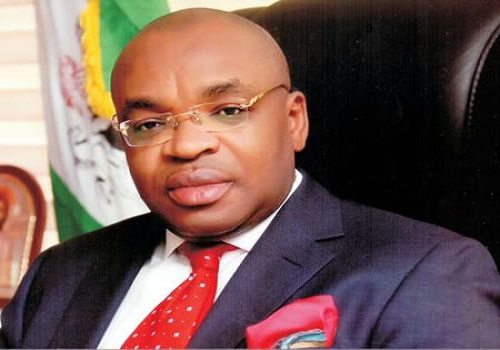 Akwa Ibom State government has taken some far-reaching measures to rescue the collapsing healthcare infrastructure in public hospitals in the state, following the rise in infants and maternal deaths in most government-owned health centres in the state.
Checks by Nigerian Tribune revealed appalling state of facilities in most primary health care centres across the 31 local government areas.
At Etim Ekpo Local Government, medics complained of absence of basic facilities and shortage of drugs to take care of pregnant women and treatment of some major childhood ailments including whopping cough, malaria, yellow fever, among others.
"We cannot take care of even less complicated cases here because of lack of facilities and basic drugs and we have in most cases, sent them to referral hospitals in Abak," a senior nursing officer, who would not want her name in print, lamented at Etim Ekpo Health Centre.
She blamed government for failure to supply drugs and update facilities at the centre, adding that "we cannot handle complicated cases here because of shortage of drugs and facilities".
The same situation, according to Dr Effiong Francis, a medical consultant, holds across various government health centres across the state, and called on government to take more than a passing interest in making basic healthcare available for the people.
Speaking in an interview with the Nigerian Tribune, the Chief Medical Director (CMD) at the University of Uyo Teaching Hospital (UUTH), Uyo, Professor Etete Peters, lamented "the collapsed or near absence of primary and secondary healthcare facilities has put too much pressure on UUTH, as a tertiary health institution.
"Because of the shortage of primary and secondary healthcare system in the state, we now have to accommodate all cases as a tertiary healthcare institution because we cannot send patients with minor cases back", Etete explained.
"Due to the problem, it was learnt some consultants at UUTH and other medical professionals have resorted to setting up their private healthcare facilities to reduce pressure on the institution which play host to hundreds of patients of different ailments on a daily basis.
Also, the institution, according to Prof. Etete, has established alternative healthcare facility near the institution where some patients could be diverted to for some minor ailments to reduce pressure on existing facilities at UUTH.
Apparently disturbed by the developement, the administration of governor Udom Gabriel Emmanuel, according to the Commissioner for Health, Dr Dominic Ukpong, has intervened to rescue some government hospitals reeling under the yoke of infrastructural deficit in the state.