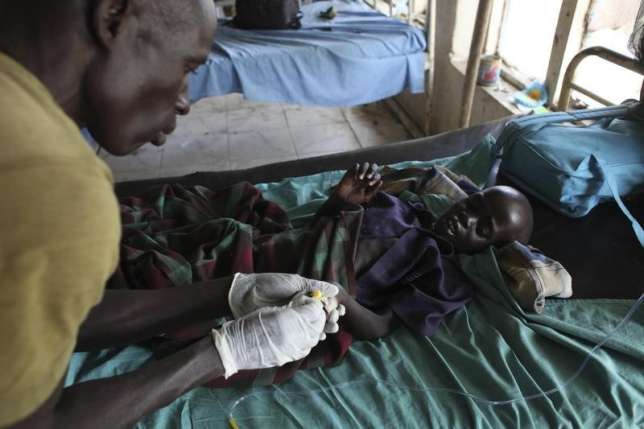 Bauchi State Government has commenced the distribution of 198, 345 doses of malaria drugs and equipment to 222 health facilities to reduce the burden of malaria in the state.
The Executive Secretary, Bauchi State Agency for the Control of HIV/AID, Tuberculosis, and Malaria, (BACATMA), Dr Mansur Dada, on Thursday said this in Bauchi at the inauguration of exercise.
Dada said the purchase of the drugs and equipment was funded by the state government through the agency with support from Global Fund to fight AIDS, Tuberculosis and Malaria.
He also said that the items would be distributed to health facilities in all the 20 local government areas in the state between July and August.
Dada said that the items would be distributed through contracted third party, vendor directly from the state store to the facilities with the involvement of local government primary health care departments.
He said that community leaders in the affected heath facilities would be involved to ensure judicious utilisation of the drugs by targeted communities.
Dada said that the programme was part of routine distribution to ensure continuous availability of malaria drugs and commodities in the health facilities.
The executive secretary further said that the distribution was to help reduce the burden of malaria as well as morbidity and mortality in the state.
According to Dada, contributions by USAID, Catholic Relief Services and Chemonics International have also assisted in the programme.
He particularly commended them for their supports in areas of supply chain-procurement and supply management; implementation and logistics support to ensure the success of the programme.
The Chief of Field Office, UNICEF Nigeria, Bauchi Field Office, Dr Abdulai Kaikai, in a goodwill message to the occasion said that UNICEF would support the distribution programme to enable succeed.
Kaikai pointed out that UNICEF would particularly support in the area of advocacy to justify the funds expended on the programme.
Source:Pulse Nigeria