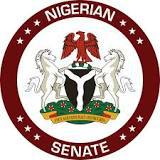 The Nigerian Senate on Wednesday said it would investigate reports of 42 anti-malaria drugs banned by the European Union, EU but which are still in circulation in the country.
The EU reportedly banned these drugs as a result of their effect on health, including causing kidney failure. One of the banned drugs is Artesunate which is widely used in Nigerian households. The motion calling for the investigation was sponsored by Theodore Orji, representing Abia Central Senatorial district.
While presenting his debate, Mr. Orji stressed the need to prioritise investigation into the drugs as they were considered dangerous.
"The reason for the ban is that they are considered dangerous and leads to kidney failure and yet all these drugs are still stockpiled, sold and consumed in Nigeria which can be of great danger to the health of our people," Mr. Orji noted.
He decried the lackluster attitude of the National Agency for Food and Drug Administration and Control, NAFDAC, and the Standard Organization of Nigeria, SON, to the threat of substandard products.
"Most of the drugs are popular in Nigeria and can easily be obtained in pharmacies with or without a proper prescription. The President of the Nigerian Medical Association, Mike Ogirima has confirmed the delisting of the drugs by EU. Accordingly, the Senate has resolved and directs the senate committee on health to investigate the authenticity of these drugs and its health implication on Nigerians and get back to the senate for further action. The difference between us and them are our colors, our organs are the same," Orji added.
The Chairman of the Senate Committee on Health, Olanrewaju Tejuoso, however, said the nation should start carrying out its own independent research rather than depending on bodies like EU and WHO.
Jibrin Barau, representing Kano Central, called on the relevant agencies to do their jobs of safeguarding the health of Nigerians.
Senate President Bukola Saraki who presided over the plenary asked the committee on health to investigate the matter and report back to the Senate for appropriate action.
NAFDAC Director of Special Duties, Abubakar Jimoh, did not respond to calls as at press time.
A spokesperson for SON, Mariam Samson, said the agency does not regulate drugs. She, however, did not comment on the allegations that the agency was not doing its job of ensuring product standards are maintained optimally.
"We only regulate standard of goods and the packaging as you know. Please direct further enquiries to NAFDAC," she said.
List of the banned drugs:
1. Alaxin 60mg tablet (dihydroartémisinine) B / 8
2. Alaxin oral suspension (dihydroartémisinine) FL / 80ml
3. Amodiaquine 200mg compressed B / 1000
4. Amodiaquine 200mg compressed B / 1000
5. Arinate 100mg tablet (artésunate) B / 6
6. Arinate 50 mg tablet (artésunate) B / 6
7. Arsumax 50 mg tablet (artésunate) B / 12
8. Artemax 60 mg tablet (dihydroartémisinine) B / 8
9. Artémédine 40 mg capsule (artemether) B / 12
10. Artémédine 50 mg tablet (artemether) B / 12
11. Artenam 50 mg tablet (artemether) B / 14
12. Artenam 60 mg tablet (artemether) B / 8
13. Artésiane 300 mg child powder oral suspension (artemether) FL / 38g
14. Artésunate 100mg compressed B / 120
15. Artésunate 50 mg tablet B / 120
16. Artexin 60 mg tablet (dihydroartémisinine) B / 8
17. Camoquin 200mg tablet (amodiaquine) B / 9
18. Camoquin 200mg tablet (amodiaquine) B / 25 blisters
19. Camoquin 200mg tablet (amodiaquine) B / 55 blisters
20. Camoquin 200mg tablet (amodiquine) B / 24
21. Camoquin 600 mg tablet (amodiaquine) B / 3
22. Camoquin oral suspension 50mg / 5ml (amodiaquine) FL / 60ml
23. Cotecxin oral suspension (dihydroartémisinine) FL / 80ml
24. Cotecxin 60 mg tablet (dihydroartémisinine) B / 8
25. Daraprim tablet (pyriméthamine) B / 30
26. Falcinil 50mg tablet (artésunate) B / 12
27. Flavoquine oral suspension 50mg / 5ml (amodiaquine) FL / 90ml
28. Flavoquine 200mg tablet (amodiaquine) B / 16
29. Flavoquine 200mg tablet (amodiaquine) B / 240
30. Gunate strong tablet (artésunate) B / 6 gvs labs
31. Tvitter powder oral suspension (artemether) FL / 100ml
32. Halfan 250mg tablet (halofantrine) B / 6
33. Halfan 250mg tablet (halofantrine) B / 120
34. Halfan oral suspension 5mg / 5ml (halofantrine) FL / 45ml
35. Malartin 200mg tablet (artésunate) B / 6
36. Malartin 50 mg tablet (artésunate) B / 12
37. mmh-malarex 450 mg capsule (peschiara fuchsiaefolia) B / 20
38. Paludrine 100mg tablet (proguanil) B / 56
39. Plasmotrim 200mg tablet (artésunate) B / 25 blisters / 6
40. Plasmotrim 200mg tablet (artésunate) B / 6
41. Plasmotrim 50 mg lactab (artésunate) B / 12
42. Plasmotrim 50 mg lactab (artésunate) B / 25 blisters / 6
Source:Premiumtimes